So I've decided to change this journal from being about nothingness to a real love of mine...bags!
I adore bags, and really believe you can't have too many. No such thing! I know people who say that about shoes (especially black ones) but I think bags are just so much more interesting. They're all you need to spice up an outfit. Oh yeah, and they're also very useful if you need to carrying things.
So I'm just going to update randomly (read: when I'm procrastinating), and add a few bags that I love including photos, why I love them, and links to where you can find them. Enjoy :)

Cammie Hill Envelope Clutch in burgundy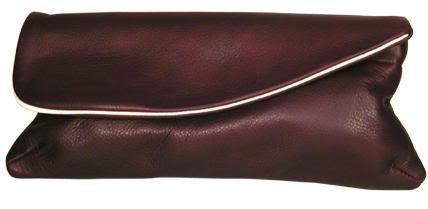 I just love the colour and how well it contrasts with the piping. It's what caught my eye initially. The asymmetric flap gives this plain looking clutch that little extra. An understated and yet gorgeous leather bag.
Factory Print Bag from Lucha Workshop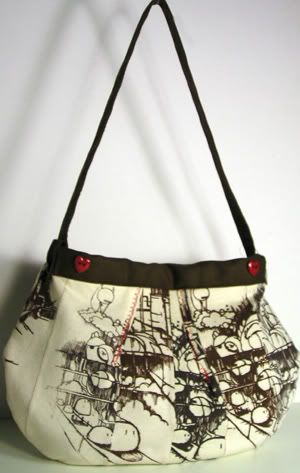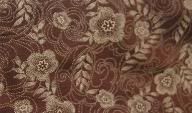 This larger bag is just beautiful. It fits in well with the other hand-made creations from Lucha Workshop, sporting creative prints and luxurious lining. If you're looking for something out of the ordinary, stylish, and yet functional - look no further. This bag is perfect for daily use - it's beautiful and big enough to fit everything you need.
Fossil Sonora Hobo in gold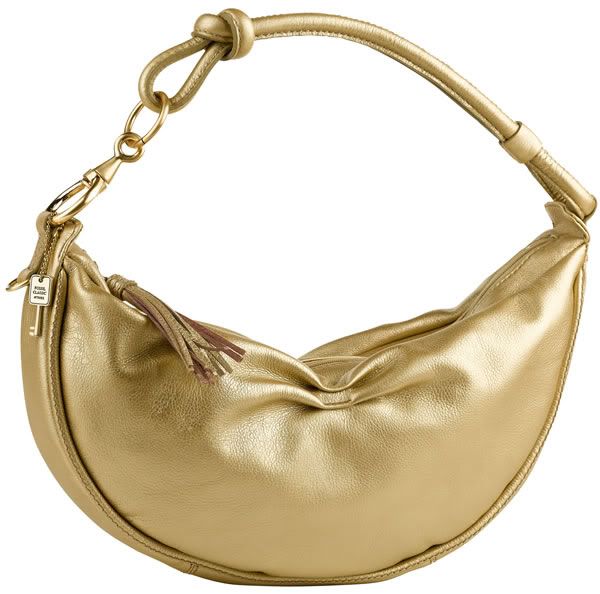 I love the shape of this bag - it curves so nicely. The looped design in the strap and the rouched surface are subtle accents that distinguish this bag from others like it and make it stand out. Lastly, the metallic gold colour makes it perfect for evenings!
That's the end of my first bag-based post. I'll be adding more as I find more bags that I fall in love with.